Most of our partners are repeat investors who trust our expertise in the property sector.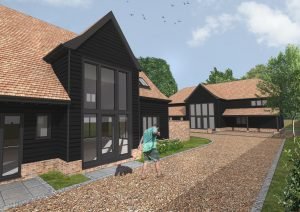 Investment
We identify potential investments for our clients, whether individual investments or building portfolios. Our aim is to always find the best investments within our clients' budgets and risk appetite, often securing yields in excess of market expectations.
Joint Ventures
These ventures can be based on various formats i.e. land owner or cash investor. In both circumstances, we will completely manage the process with our expertise, knowledge and experience, whilst allowing our joint venture partner to have as little or as much involvement as they like. Joint ventures will always be agreed in advance and an SPV (Special Purpose Vehicle) would be created for the purpose of this venture.
Land
Although land may seem a rare commodity in Cambridge, our clients have often been surprised and delighted at what we've been able to create within the smallest of spaces. Our skill is in identifying opportunities where others can't see one. If you think there is even the smallest of possibilities you have a piece of land that could be developed, please get in touch and give us the opportunity to fulfil your ambition.